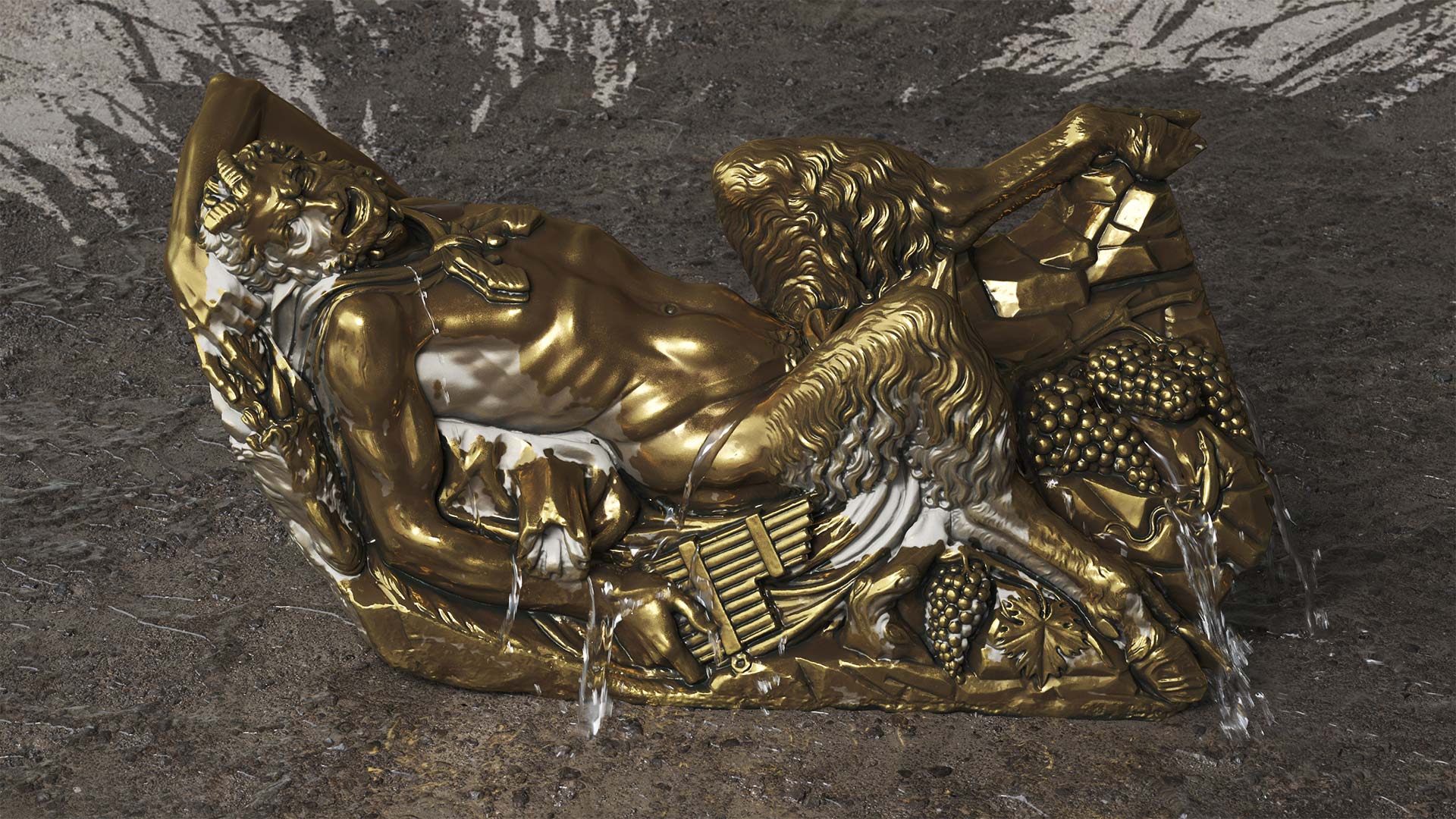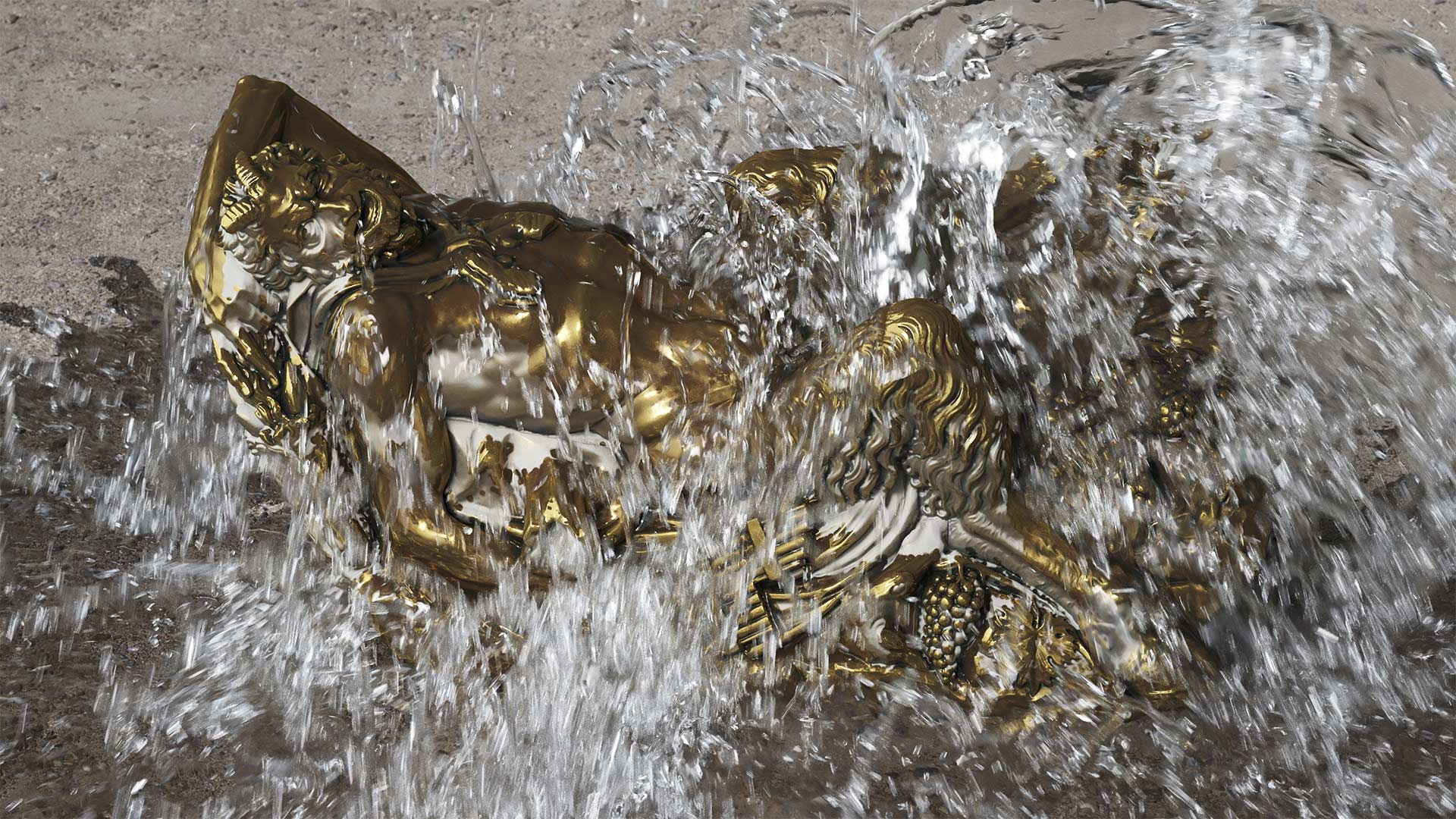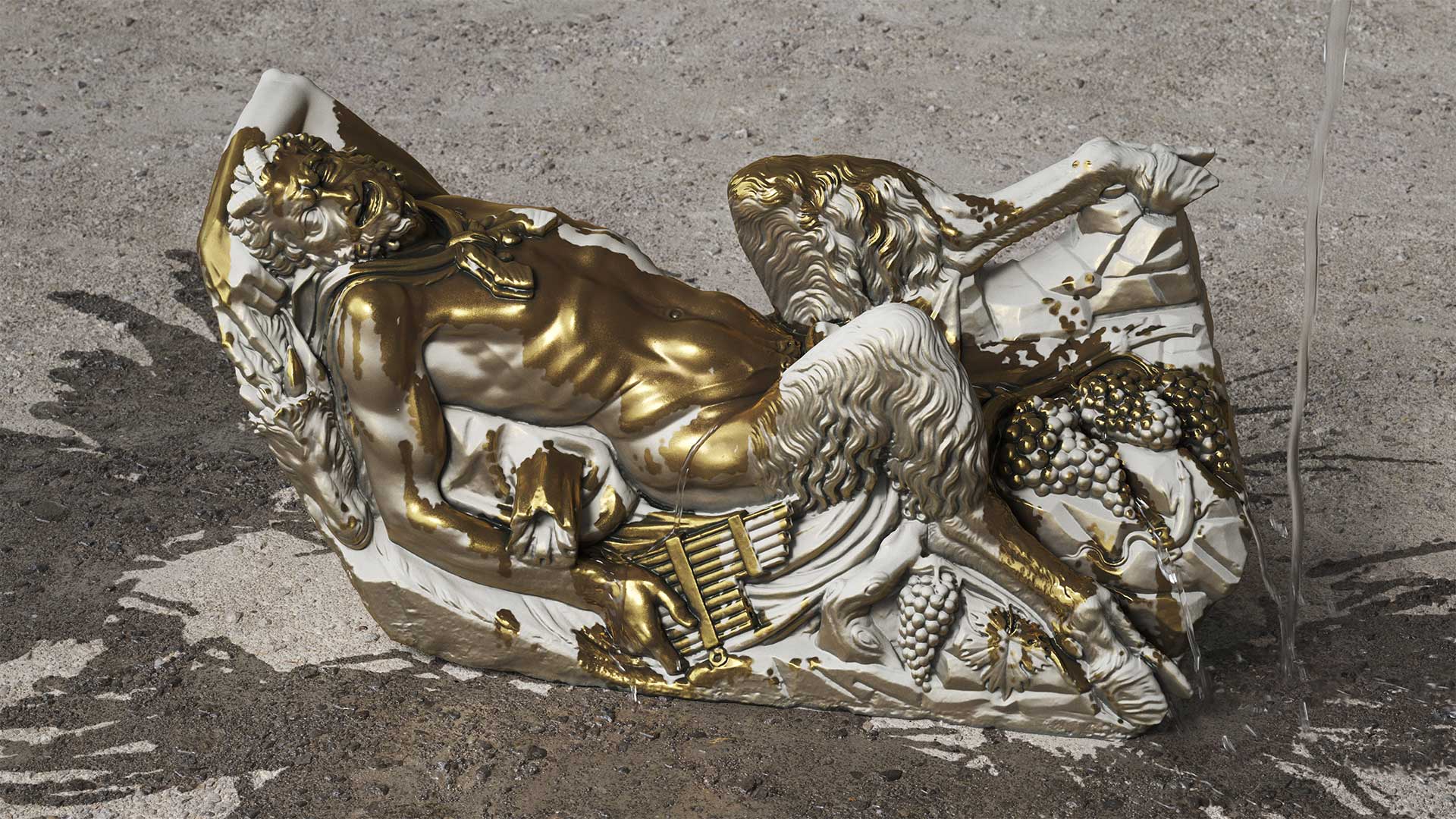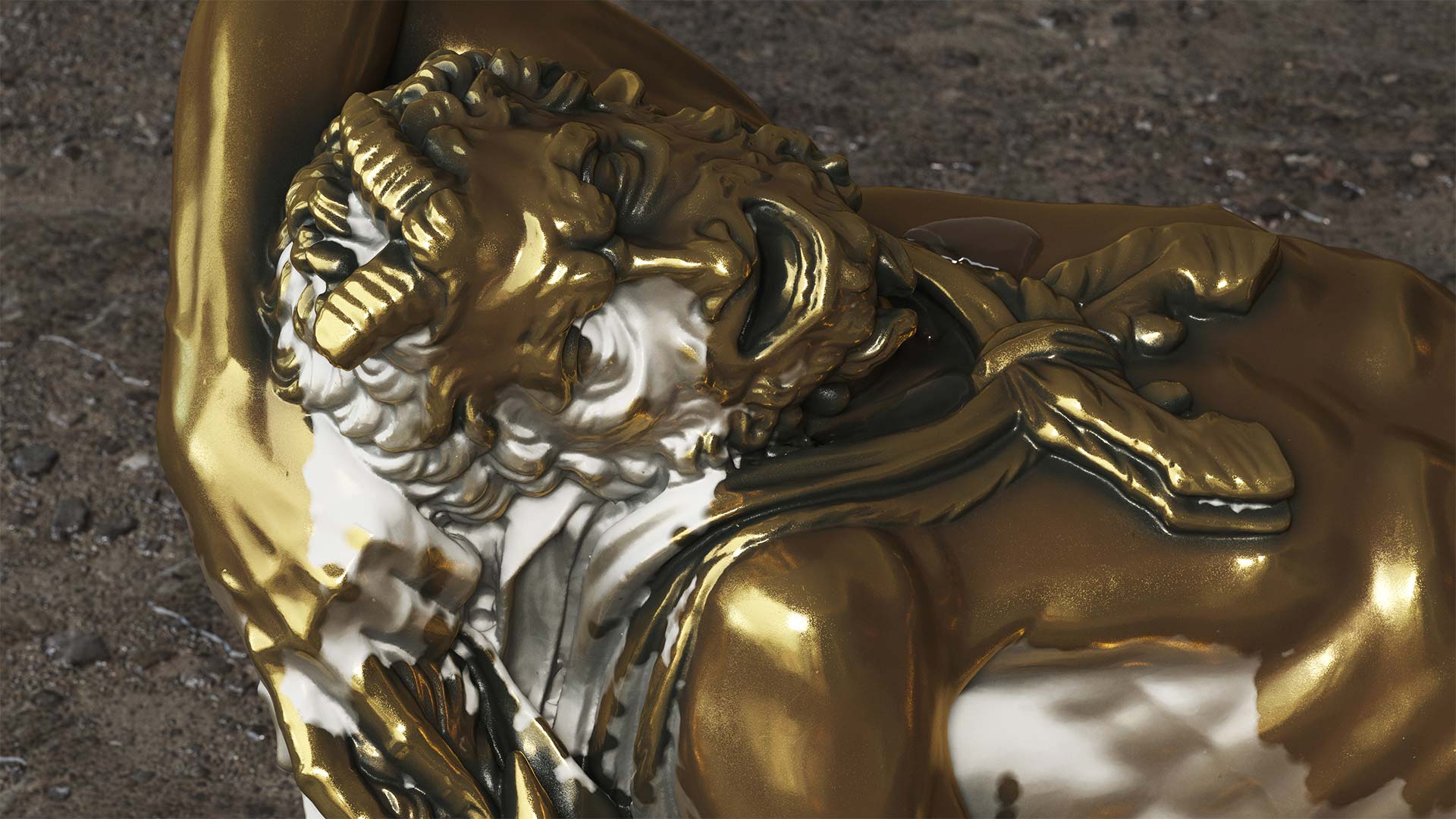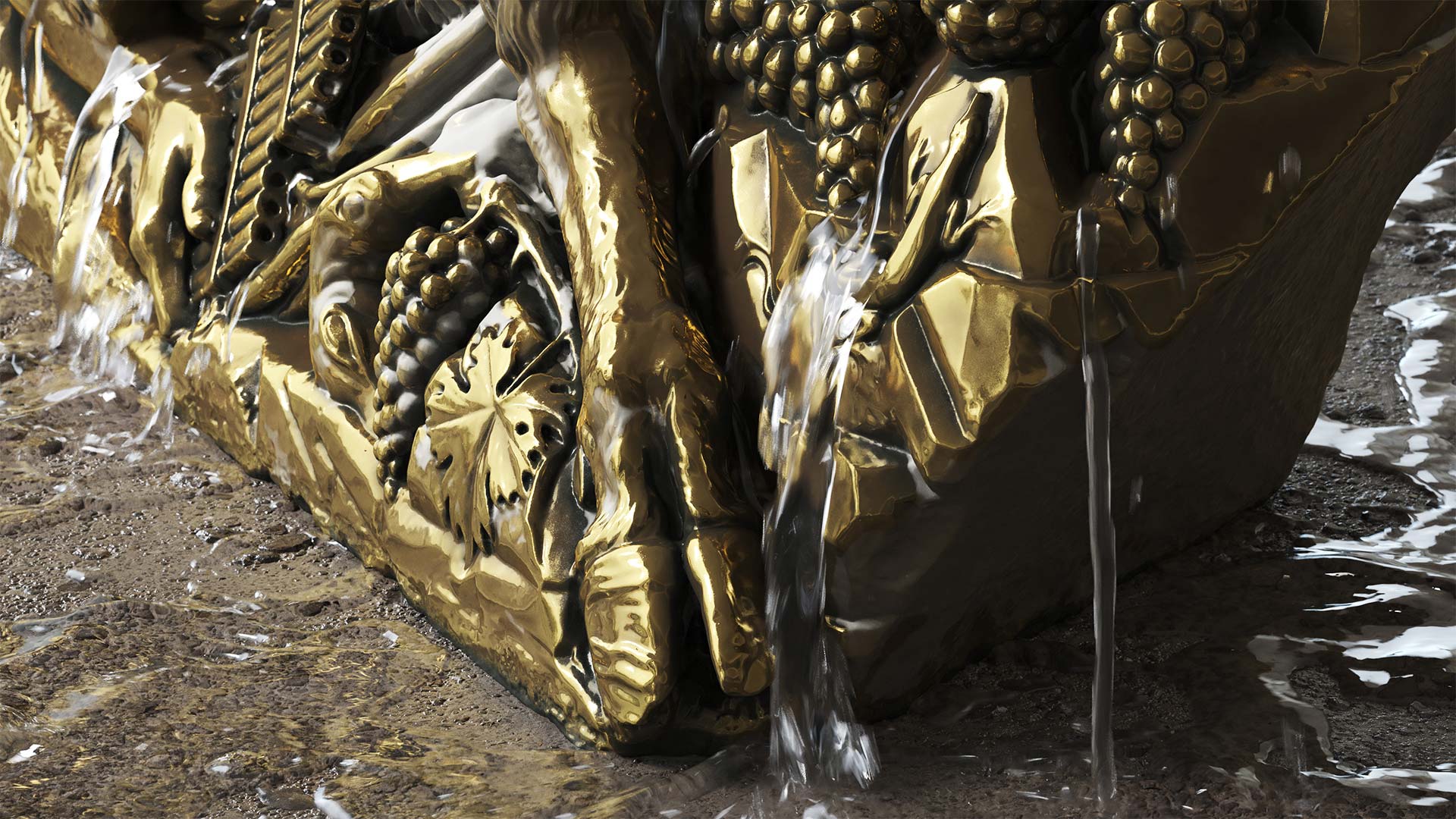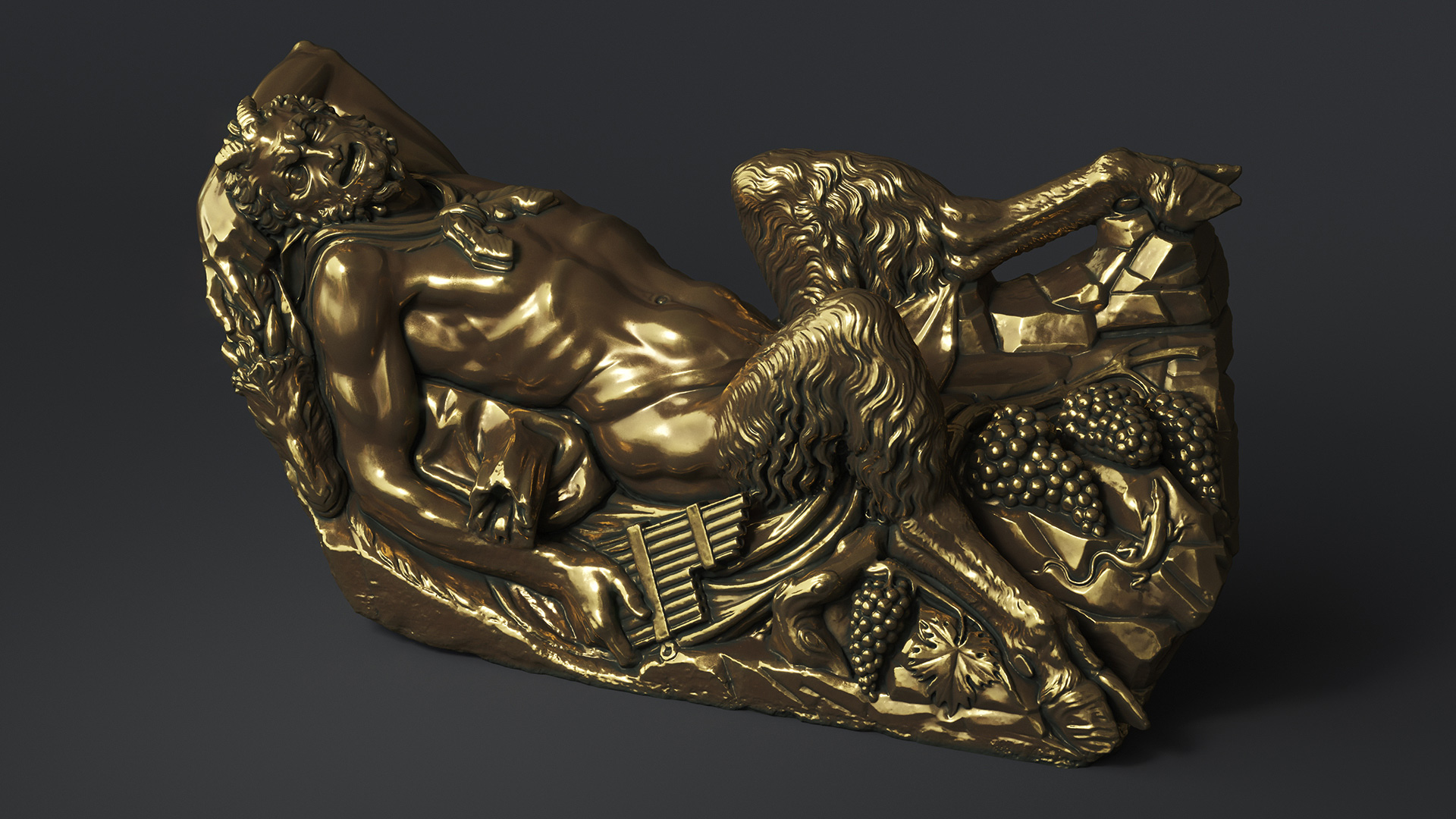 Procedural Shader with Liquid Simulation

I've started tackling advanced liquid and wetmap simulations. This is mainly a study animation.
I created a procedural brass shader which is polished, yet still has patina in crevices. On top of that I made a dust shader that dynamicaly covers surfaces of objects predominantly in the top-z axis. After a simulation of over 450mil particles I generated and finetuned wetmaps that act as masks for blending between different shaders and for affecting their bump and reflection values.
Furthermore I used the simulation to experiment and explore with different shader styles. The video showing these explorations is right below this desciption.
The 3d scanned model was taken from threedscans.com/