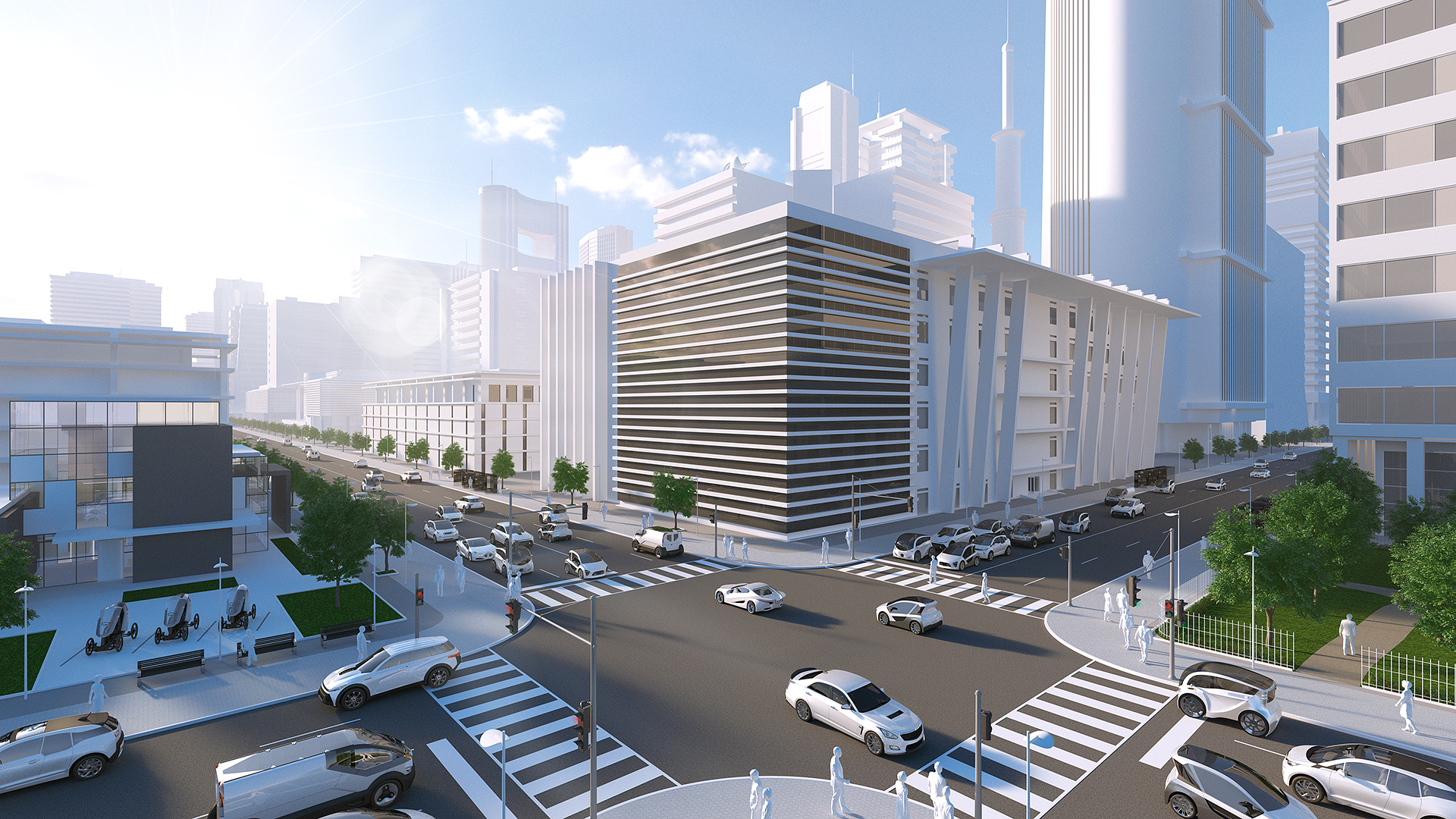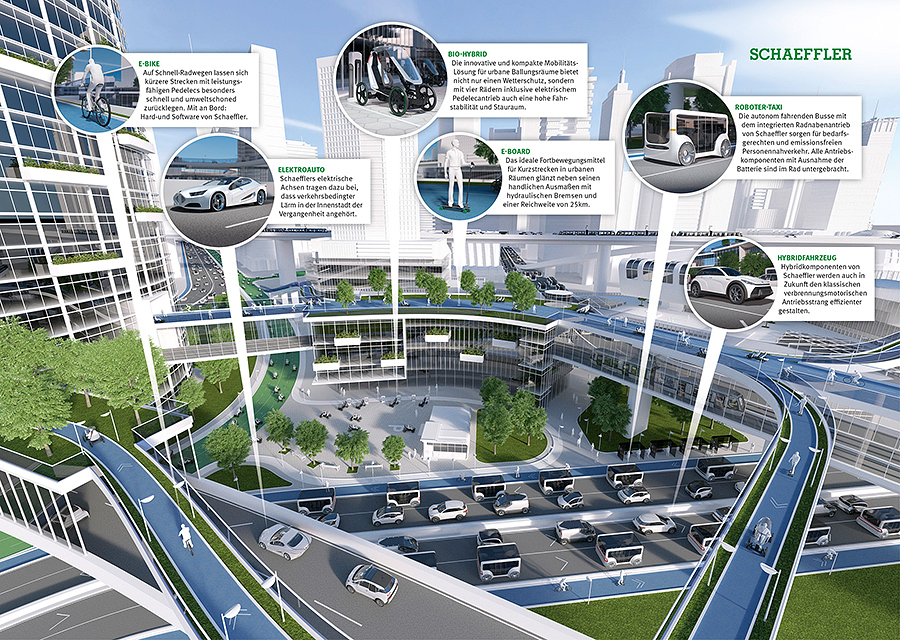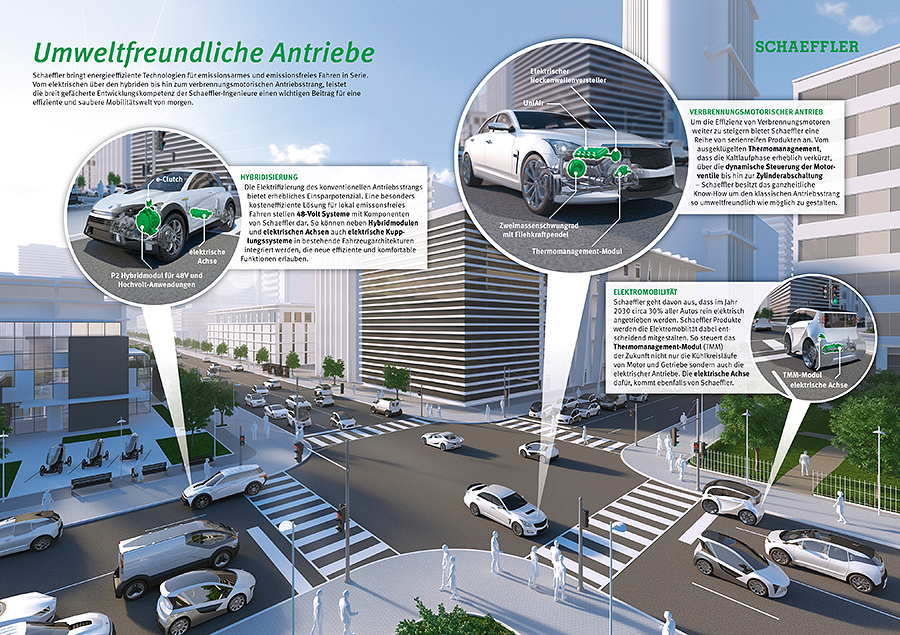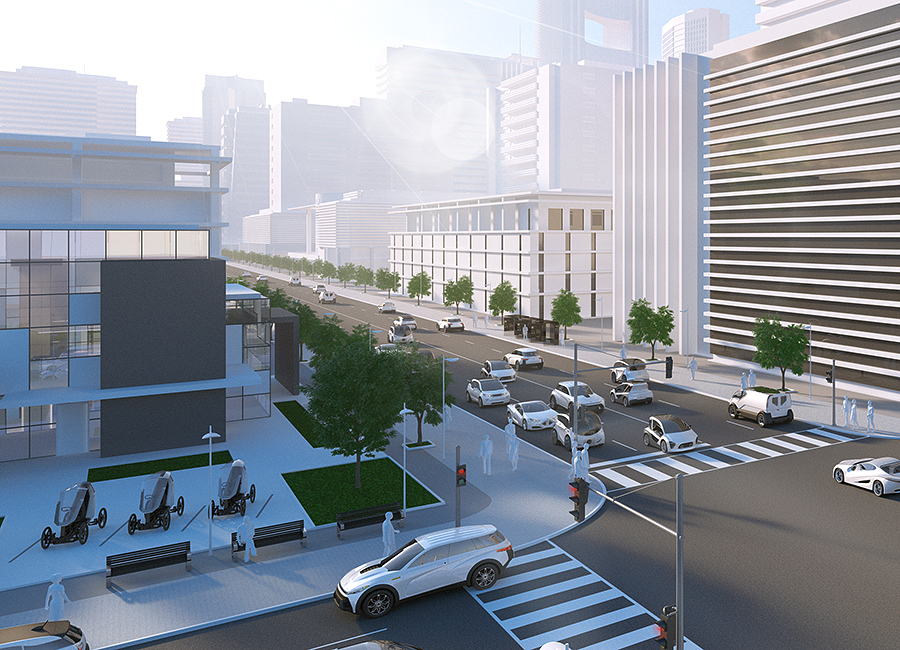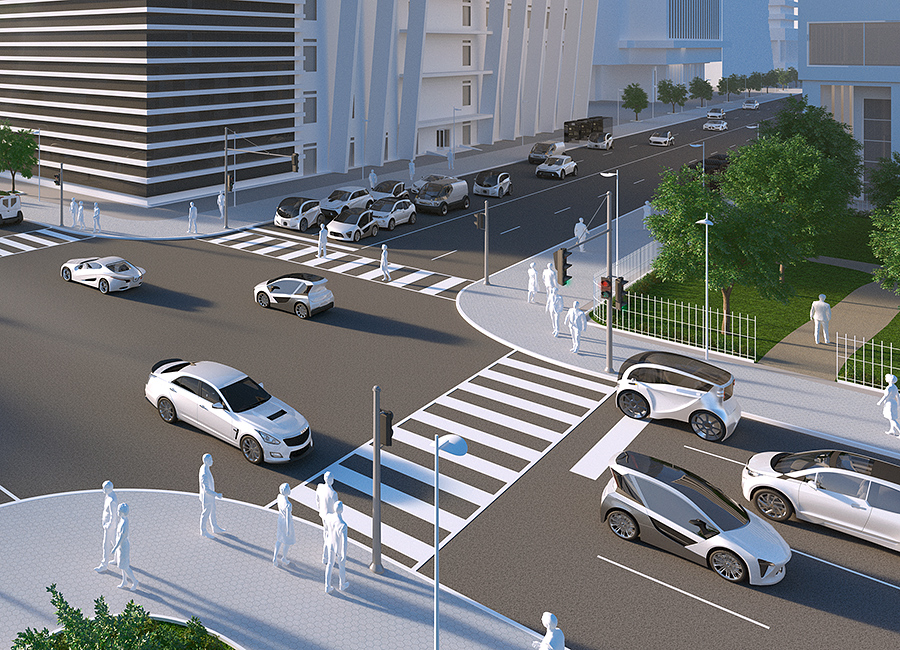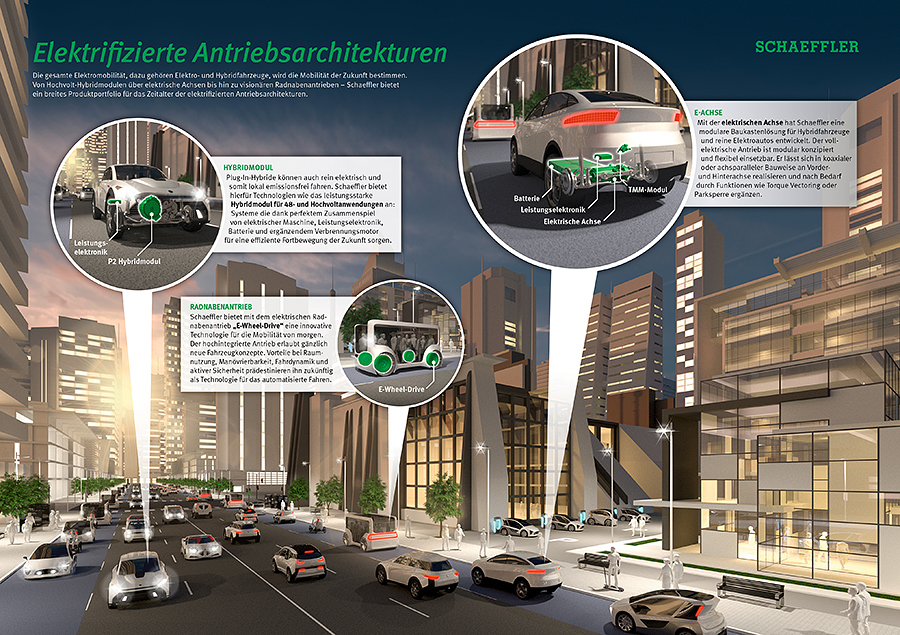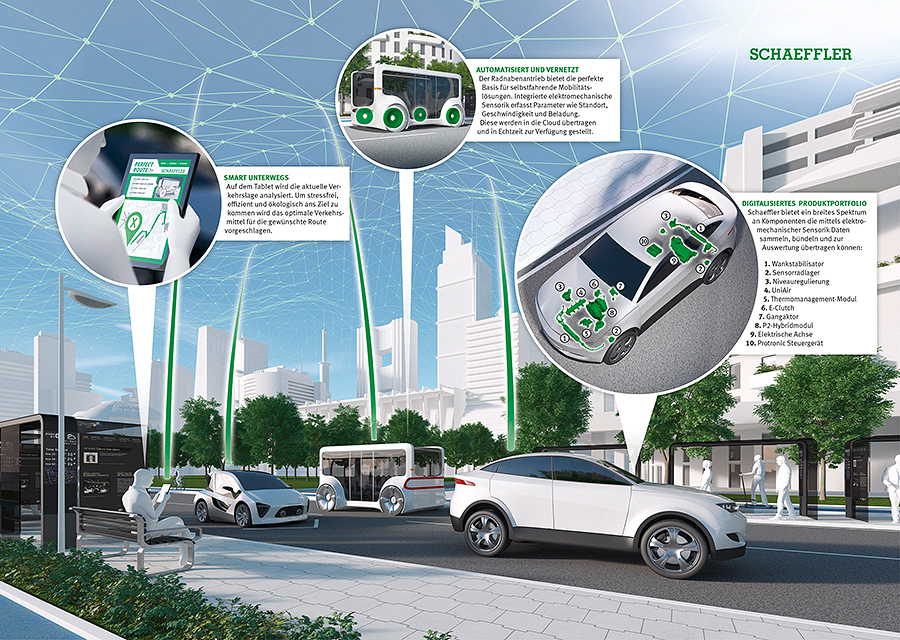 Schaeffler Trade Fair Infographics
Since many years I assist the design office Josekdesign in the creation of numerous infographics for the Schaeffler Group. My job at that is the full 3D visualization of each piece.
The here shown graphics were created timed for big trade fairs to communicate a part Schaeffler's product lineup and to offer a future prospect of urban mobility. Thereby not only focusing on specific technologies but also showing how our cities need to be planned to counter the ever rising traffic problems. I was evolved in the development of these infographics from the very beginning on. That was especially important for the creation of the cities in respect to an appropriate perspective and required information coverage to fit the layout.
The entire project planning and layout of these infographics was done by Josekdesign and I assisted them where and when it was needed.