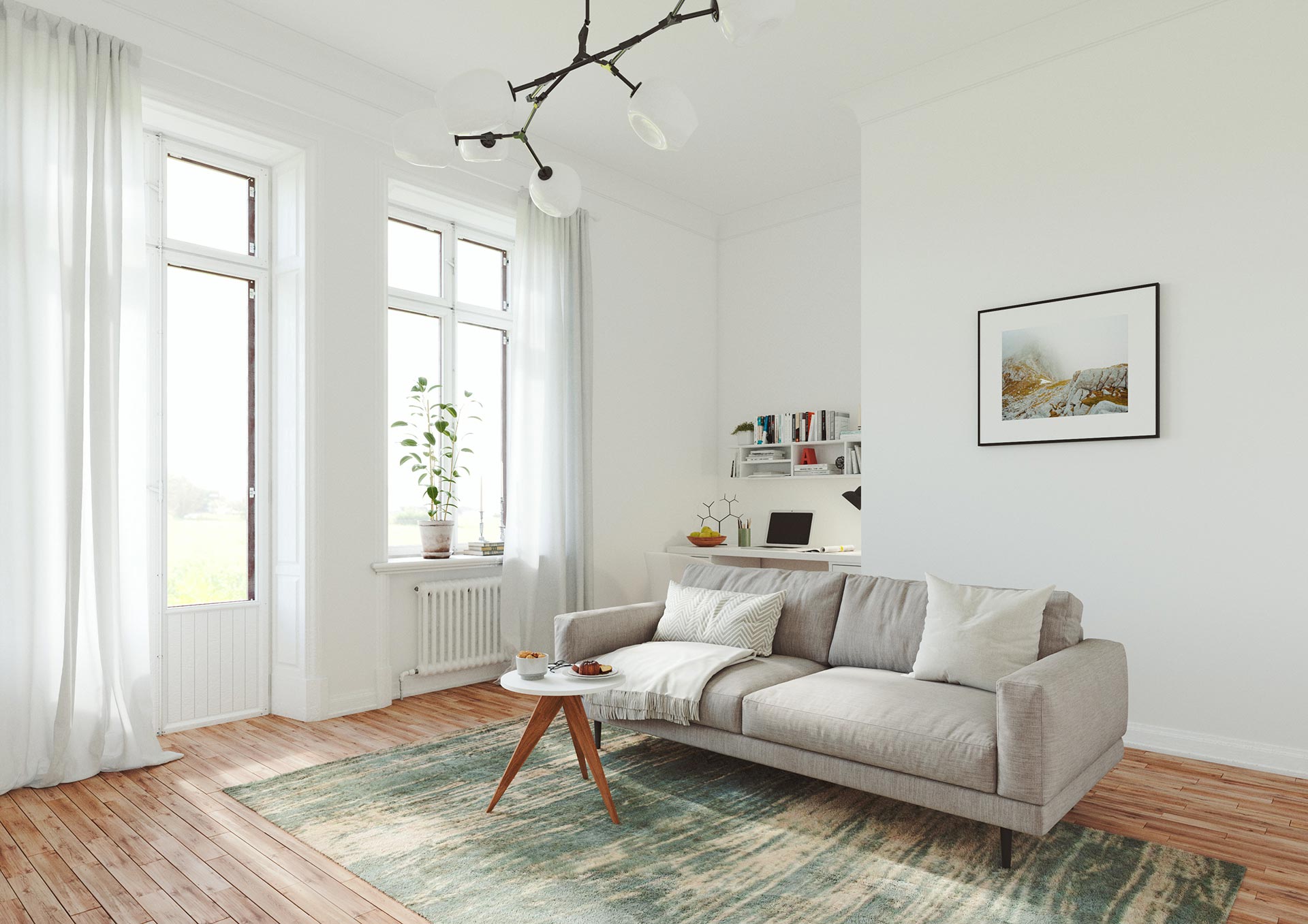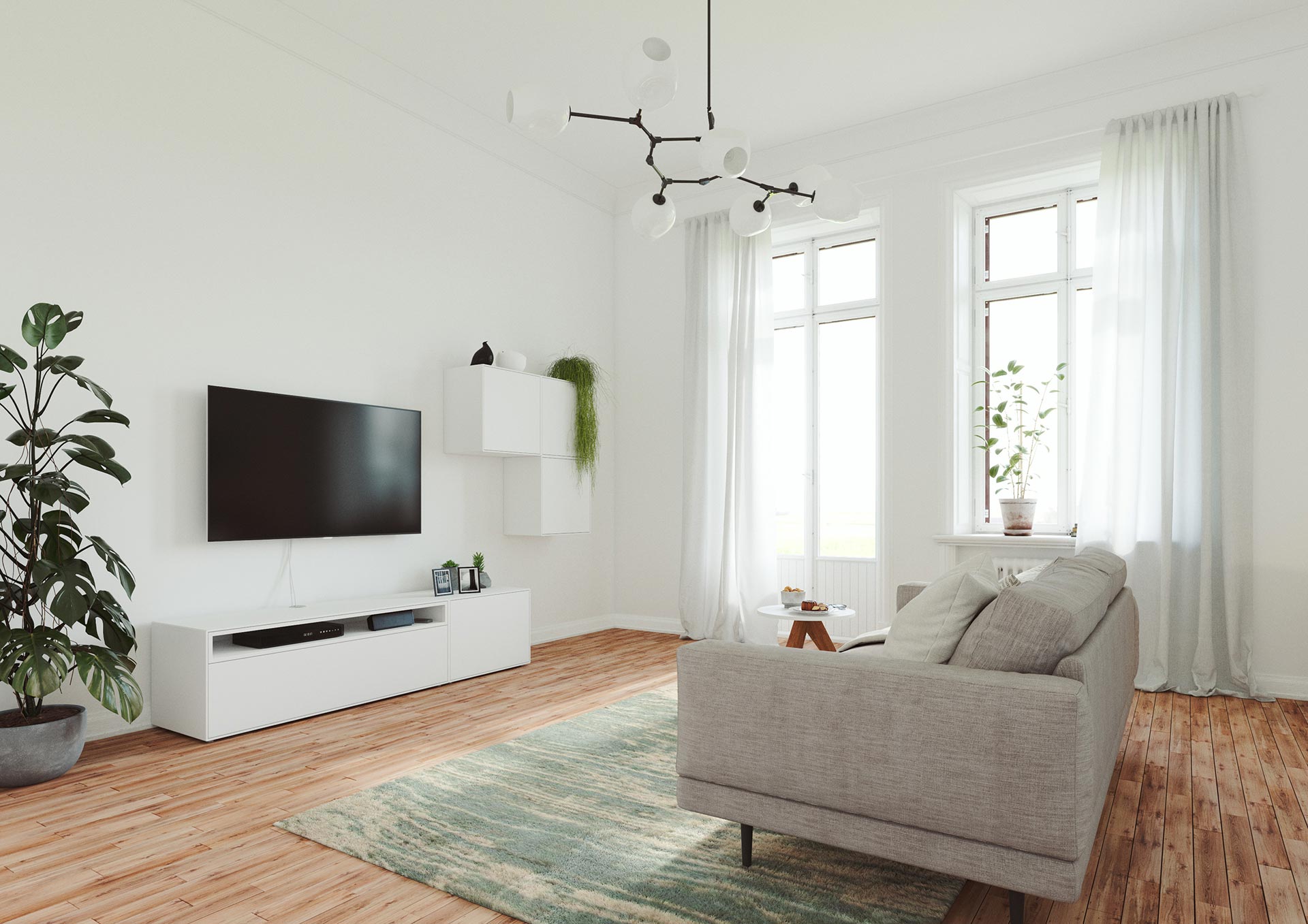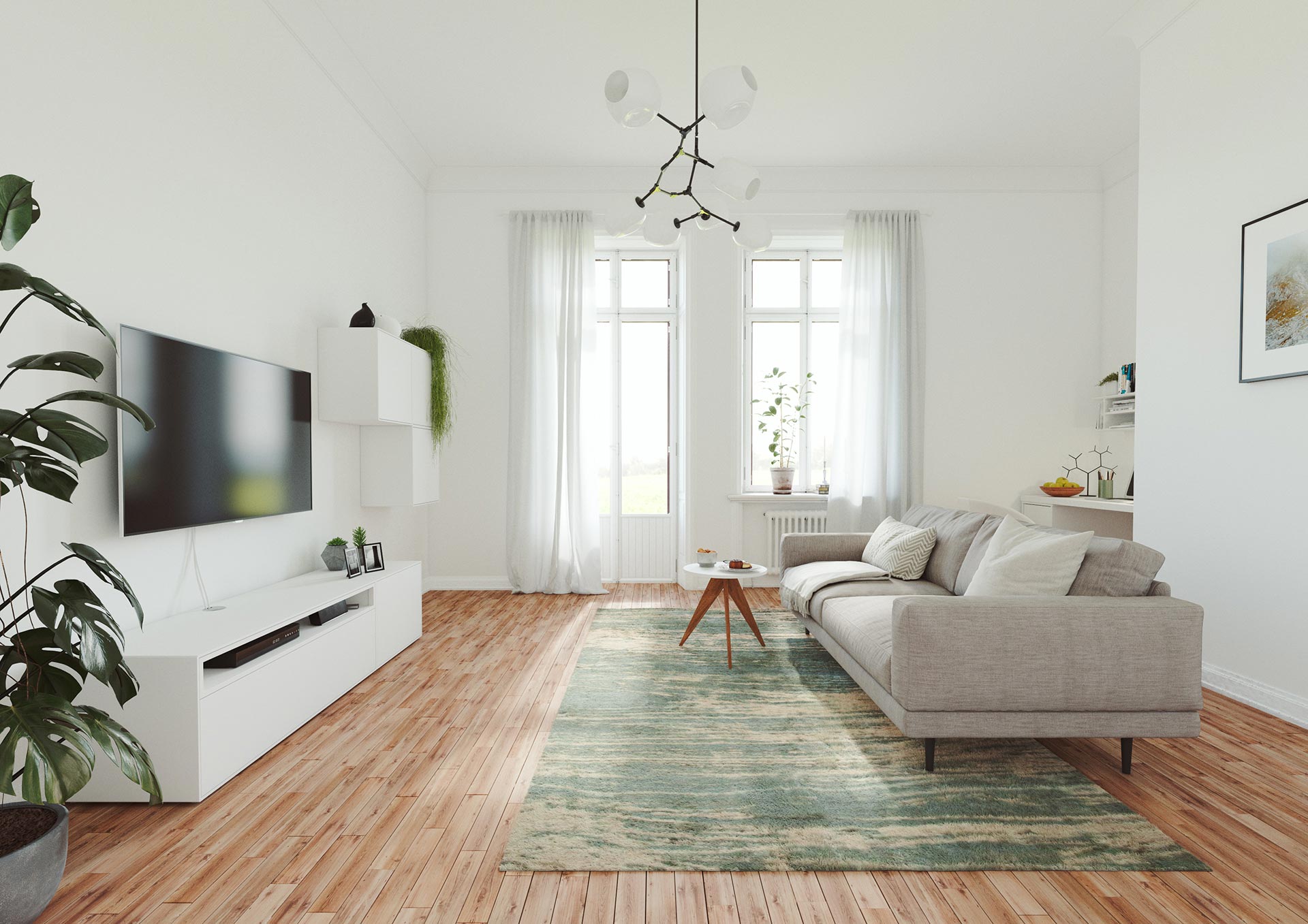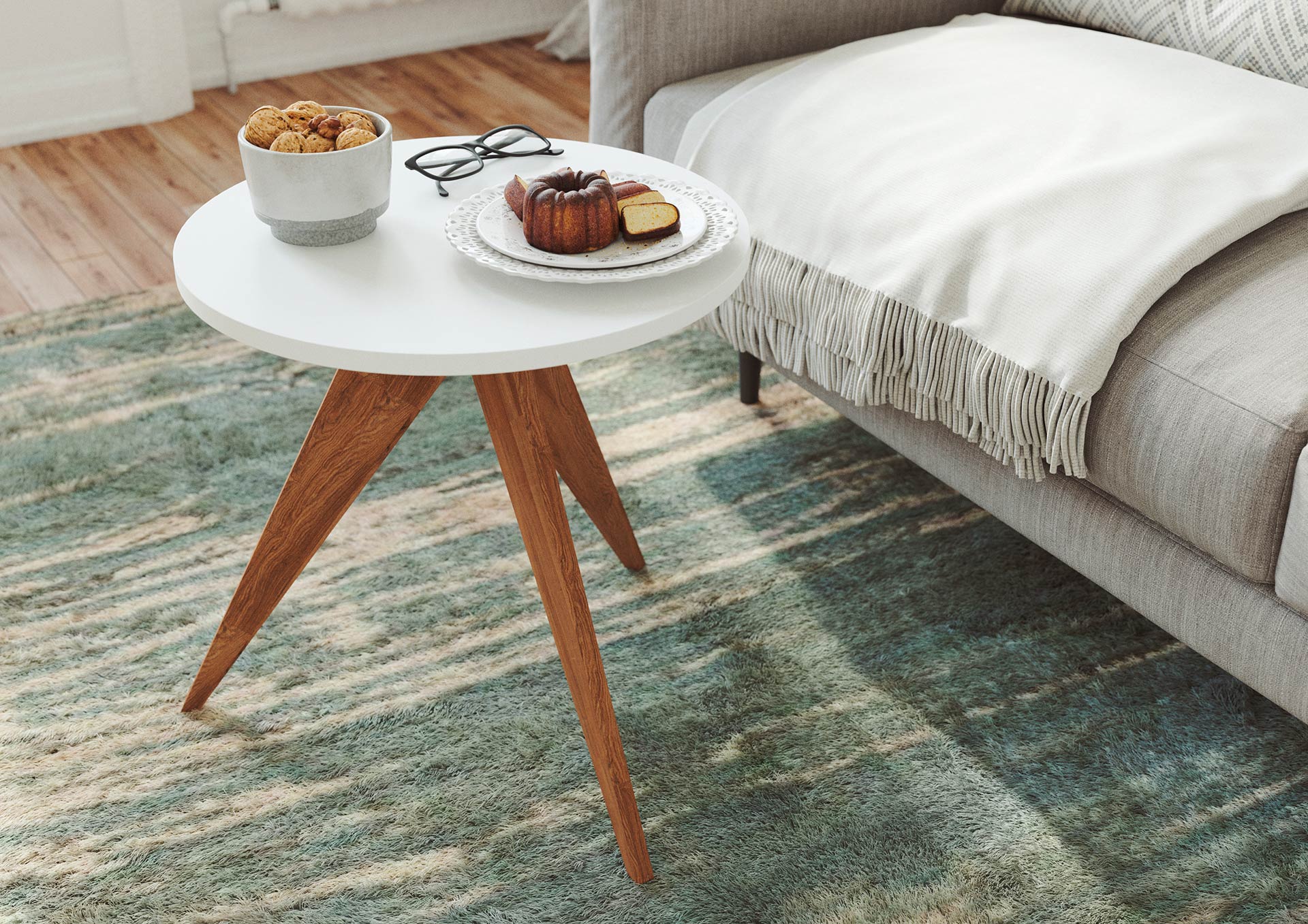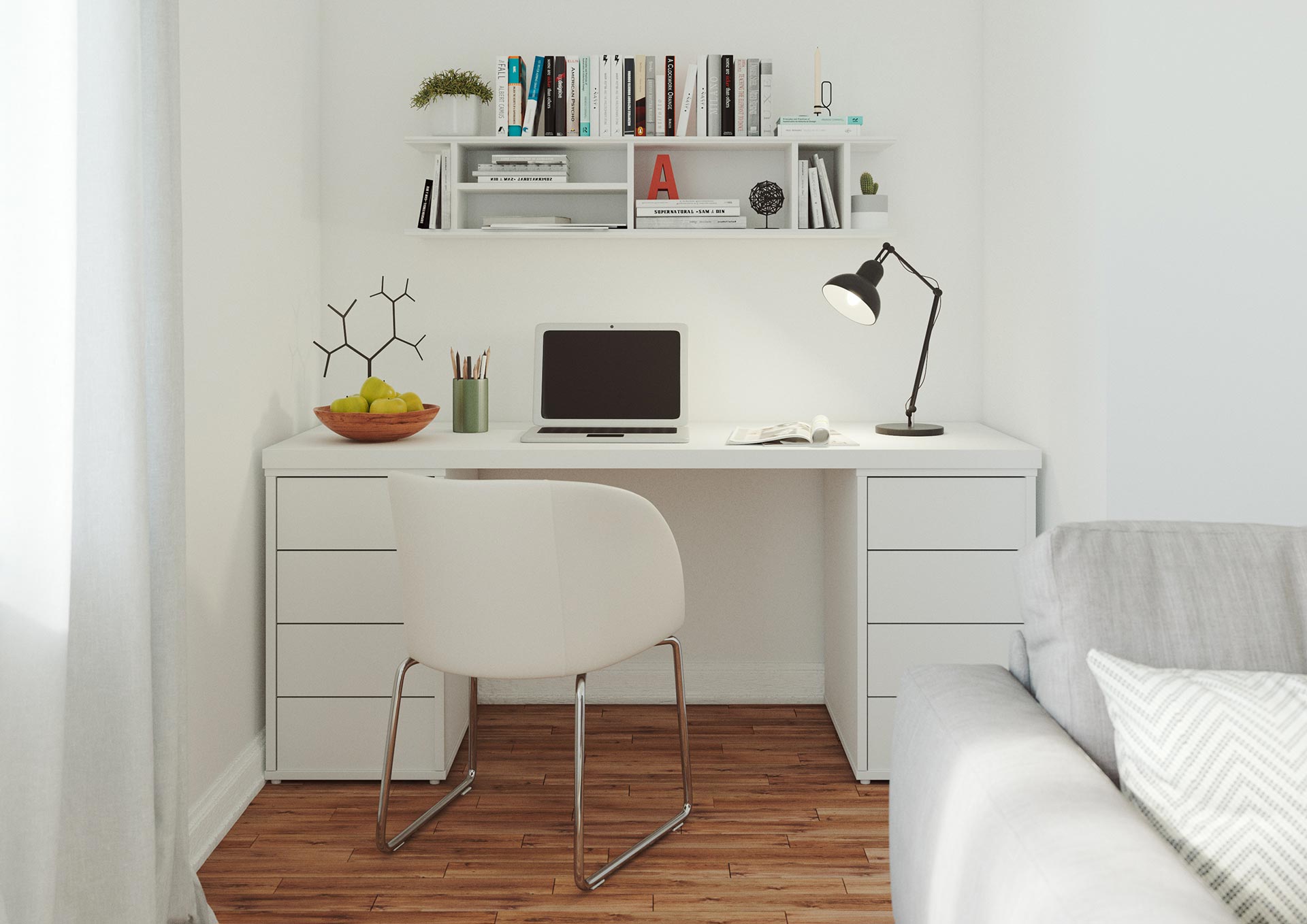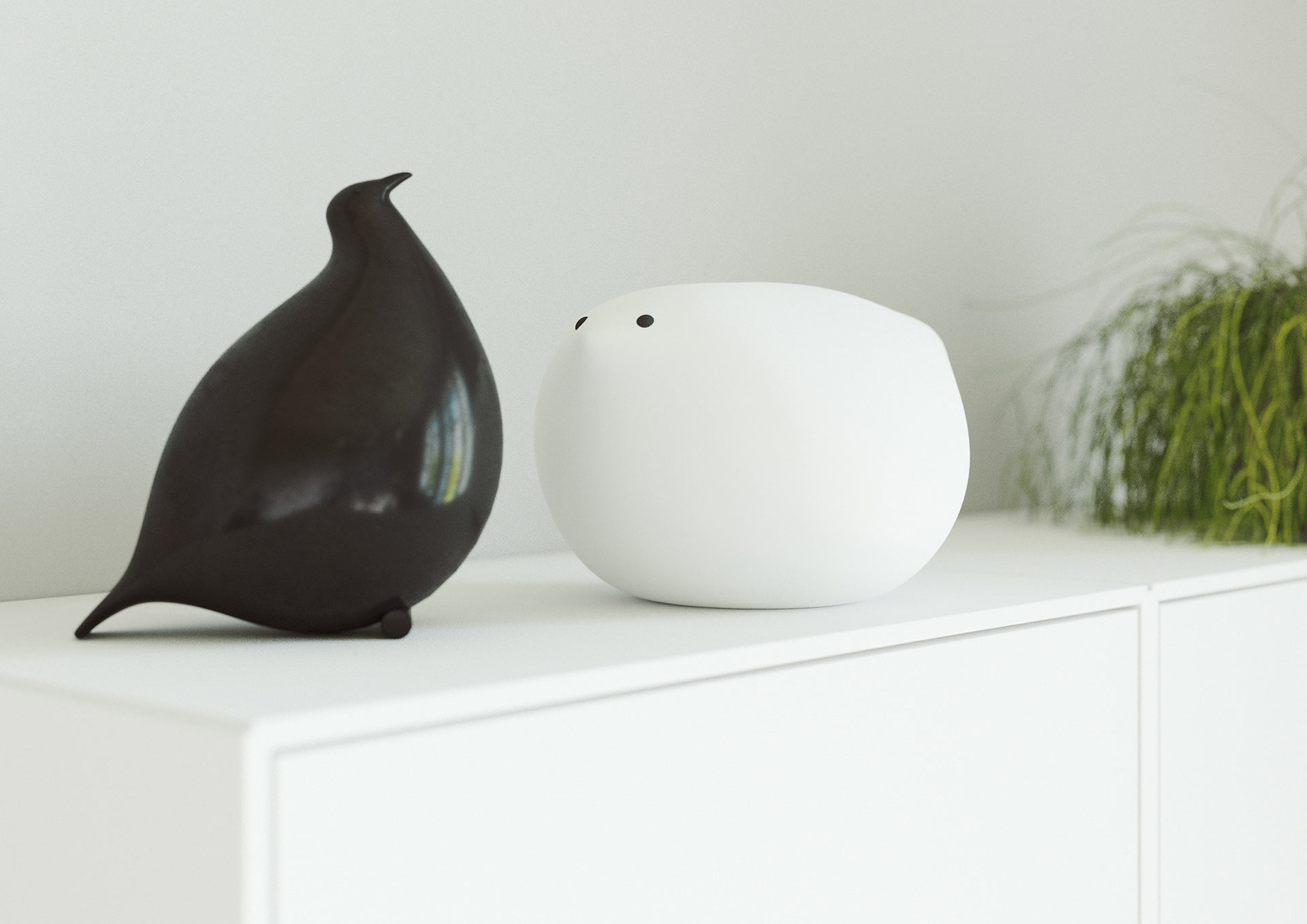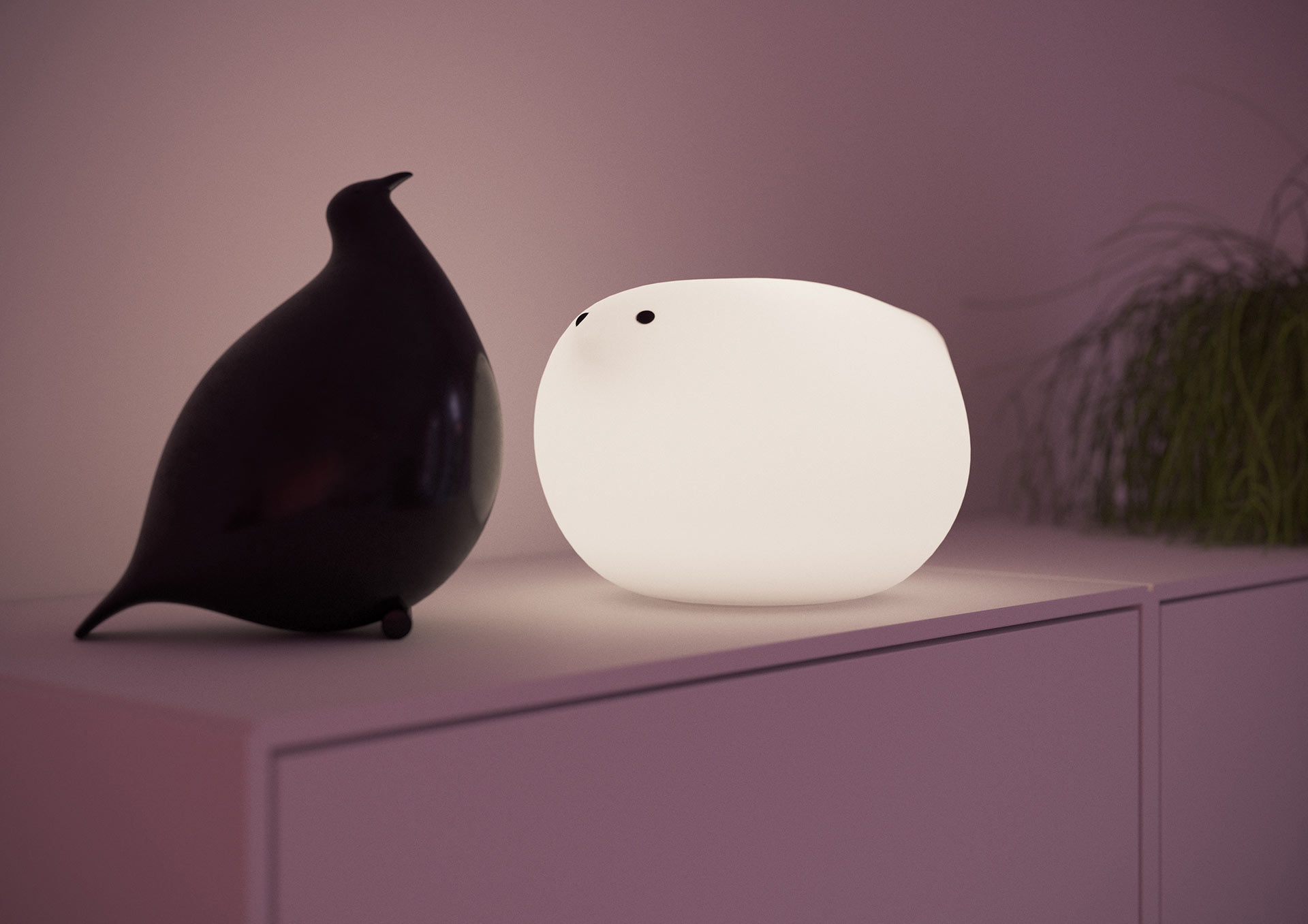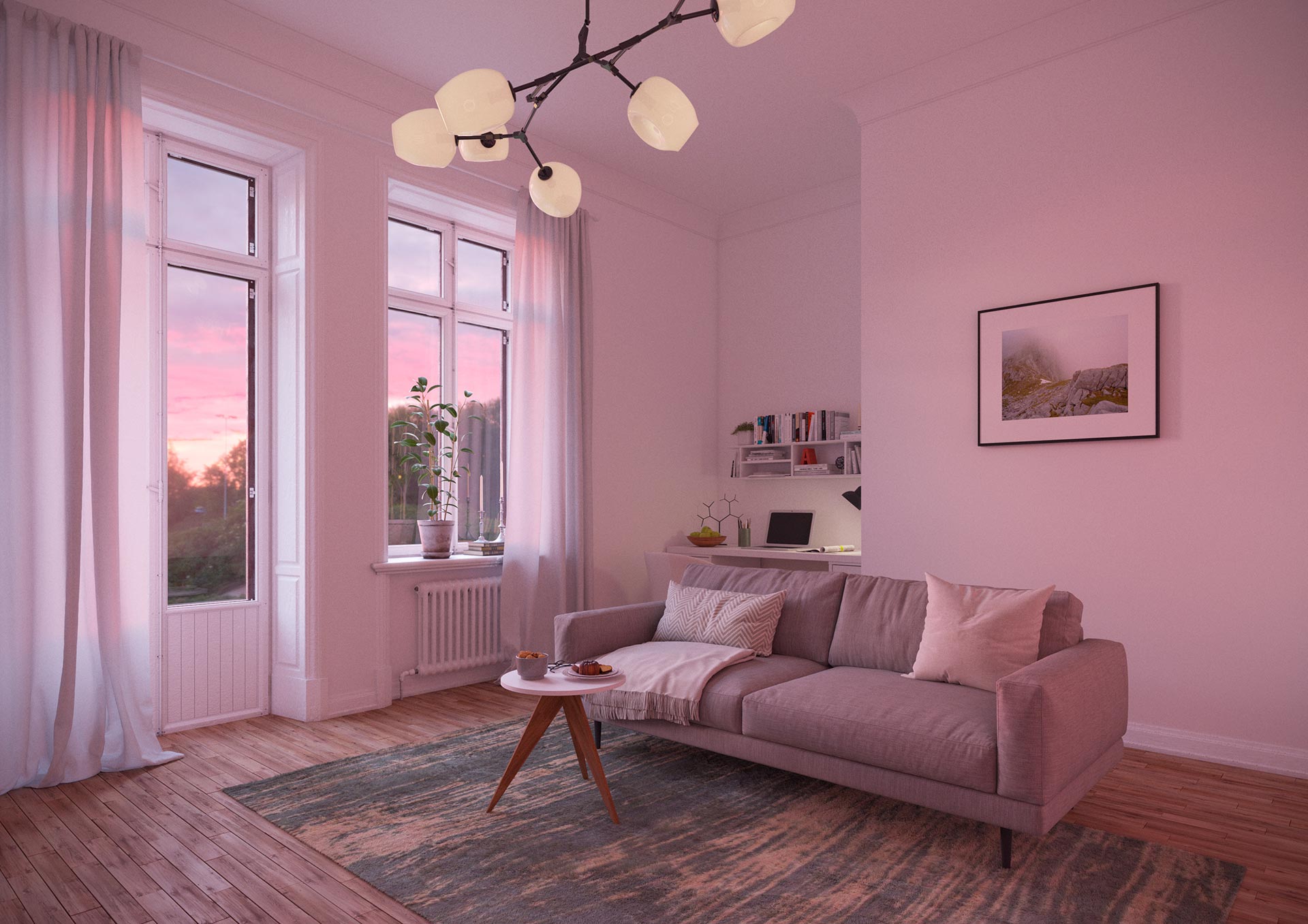 1. Place – hülsta now! 25 Contest
In 2019 the furniture manufacturer hülsta celebrated the 25th anniversary of their now! product line. As part of this celebration they conducted an interior design contest. In this contest they asked the participants to create a 25m² large room and design its interior to their liking using 3-5 furniture pieces from hülsta's now! series. It was up to the contestants to decide which room they wanted to create, be it a kitchen, living room, bed room etc. Same was true for the theme or style of the interior design.
I decided to create a room based on a minimalistic skandinavian interior design and called my entry "Scandinavian Light". I wanted to design a living room which also featured a small office area. I integrated that office area as a recessed corner within the room so it doesn't protrude into the living space. Since a recess can quickly absorb a lot of light in a room and make it feel cramped I went with a high ceiling, white walls and lots of light to make it feel more spacious. To underline this aspect of the space I also chose brighter and minimal pieces from the now! product series. With well placed wooden and green colors I added the right amount of contrast as well as coziness to the room.
A jury of 6 members, among which were also the head of the G+J Living Digital publishing company (SCHÖNER WOHNEN, COUCH), as well as both chief ediors of these two magazines, chose the victors of this contest.
I was overwhelmed and very happy to hear that my design entry won 1st place! Besides the prize money I was also invited to hülsta's head quarters in Stadtlohn. When I arrived there I was surprised with a reproduction of my interior design which was built right within their foyer as an intergrated showroom.